Blogging Groups
Happy Friday everyone! I just wanted to share with you some wonderful blogging groups that I've discovered. They are all unique yet they all support women.
Texas Blogging Gals
This blog is just for Texas Gals to network and get to know each other.Any blogger born or located in the state can participate. There are no requirements at this blog or daily posts. Diana is in the process of getting the group orgainzed by region in the state so that we connect with our "neighbors". This is a big state so we have a lot of "neighbors." I highly recommend this group. There are a lot of great, wonderful women in this blog group.
The Lady Bloggers
The lady bloggers
another place for women to connect with each other. This group is for any female blogger wither you be a mom blogger, a fitness blogger, a fashion blogger or anything in between. This group has a forum where you can go and talk with other bloggers. They also provide blogging tips, links to blogging conferences, featured blogs and advice on dealing with feminism in the digital age. There are no requirements to join. You just fill out an application and grab a badge and your in. They have a lot of great resources.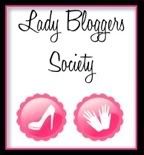 The Secrets in the Sauce
The Sits group is a group of bloggers that support each other by leaving comments. The feature a new blog each day (except on the weekends) and they ask you to look at the blog and leave comments. They leave the choice of weather or not to follow the blog up to you. You can also be a featured blogger if you wish. This is where the Sits team previews your blog and then features it on your website. They also have blogging tips. I have joined this group but I haven't gotten a lot of comments from them. But I have discovered many cool blogs.
These are my three favorite blogging groups for women. Get out there and check them out. Don't take my word for it.