Top 2 Tuesday-Dream Vaca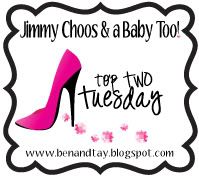 Top 2
Dream Vacations
"
A vacation is what you take when you can no longer take what you've been taking."
~ Earl Wilson
I've always dreamed of going to Florence and Venice. The history, art work, and the architecture there are simply amazing not to mention the romance!
The scenery and the wildlife is simply breath taking. Plus, it would be great to get away during the Sultry Texas summers.
What would be your dream vacation spots?
Labels: top 2 tuesday